"Success in business requires not only the vision to see opportunities but the determination to seize them." - Paul Zane Pilzer
Introduction:
Welcome to Taurify's blog, your go-to source for marketing wisdom. Today, we're diving into an exciting topic: "Five Free Marketing Strategies to Elevate Your Business."
Inspired by a fantastic YouTube video, we'll explore actionable tips that are particularly beneficial for smaller or local service-based businesses. Let's get started!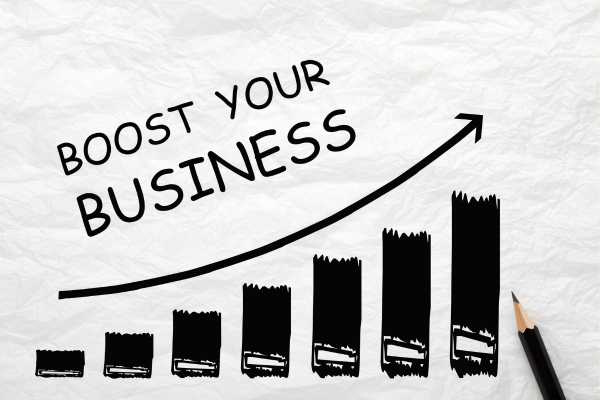 Content Creation: Showcase Your Expertise
In a world where authenticity reigns supreme, content creation is the golden key. Position yourself as an industry expert by sharing your wisdom through short-form content. Platforms like TikTok, Instagram, YouTube Shorts, and Facebook Reels offer a stage for your brilliance. Create informative videos, unveil behind-the-scenes processes, or share humorous anecdotes. The key is to be authentic and relatable – this will engage your audience effectively.
Cold Email: Forge Personalized Relationships
For businesses craving personalized client connections, cold emailing is a potent tool. It's a fantastic way to reach out to potential clients or reconnect with existing ones. Building a high-quality email list is a future-oriented move that can benefit your marketing endeavors down the road.
Recommendation: Dive deeper into the world of cold email with this comprehensive guide.
Guest Appearances: Share Your Expertise
Consider stepping into the spotlight by offering to be a guest on YouTube shows, podcasts, or even live television. These platforms are constantly seeking experts to feature, and your insights can be incredibly valuable. Sharing your wisdom can help you reach a broader audience and solidify your status as an industry leader.
Review Management: Boost Credibility and Trust
Harness the magic of positive reviews. Request testimonials and reviews from your satisfied customers. Building a robust online reputation can enhance your credibility and trustworthiness. Encourage your happy clients to leave feedback on platforms like Google, social media, or your website. Reviews are a trust-building goldmine.
Recommendation: Discover strategies to effectively manage and showcase your reviews.
Creating an Online Review Management Strategy
Online Listings: Expand Your Reach
List your services or products on platforms relevant to your business. If you're in the product-selling game, consider platforms like Amazon or eBay. If you're a service provider, explore platforms like Angie's List or Upwork. These platforms connect you with potential clients and expand your reach significantly.
Recommendation: Uncover the potential of online listings with this guide on optimizing your presence.
Optimizing Product Listings Guide
Conclusion
In closing, these free marketing strategies can provide a substantial boost to your business. However, it's essential to adapt them to your unique circumstances, as their effectiveness may vary based on your industry and business type.
If you're seeking personalized advice or a comprehensive review of your advertising efforts, don't hesitate to reach out to us. Taurify's team is ready to help you fine-tune your marketing strategy. Your journey to marketing success starts here!
So, are you ready to put these strategies to work and elevate your business to new heights?
Click this link to schedule a call now.
We wish you a fantastic day and look forward to assisting you in your marketing journey. Keep an eye out for more valuable insights from Taurify in our upcoming blog posts. Stay tuned, and we'll see you in the next one!
Watch this on YouTube
---