Hello, everybody! We're Taurify, a dedicated advertising agency specializing in local business growth. Today, we're excited to walk you through the first part of a two-part series on how we set up and run Facebook and Instagram ads for painting companies.
If you're a painter, you're in for a treat! Let's dive into the world of effective online advertising.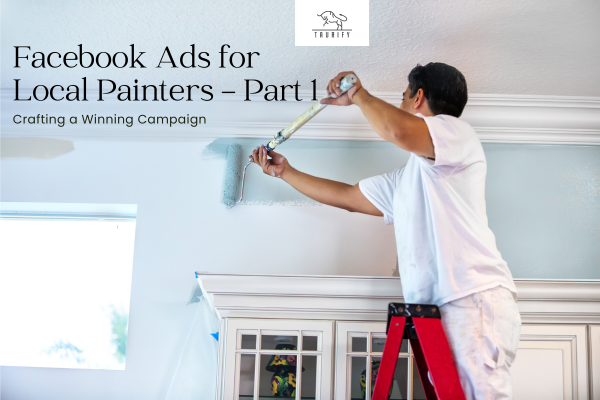 Understanding the Funnel
First things first, let's discuss the structure of our campaign. It's vital to understand the funnel we've designed, which consists of five key stages:
Prospect Sees Ad: This is where it all begins. We create captivating ads that grab your audience's attention on Facebook and Instagram.

Form Submission: Interested prospects are encouraged to fill out a simple form to request a painting quote. We're making it as easy as possible for them to take the next step.

Appointment Scheduled: Once the form is submitted, one of your team members will reach out to schedule an appointment. It's all about turning interest into action.

Quote Provided: Your team provides a quote for the job. This is a crucial stage in the process, and it's where the prospect decides to move forward.

Job Accepted: Finally, when the customer accepts the quote, the job is officially booked. Success!
Now, let's get into the nitty-gritty of how we run this highly effective campaign.
Campaign Structure
Our campaign primarily runs on Facebook, with Instagram complementing the strategy. This allows us to tap into a broad and engaged user base. We're all about flexibility, and if we see better results on one platform, we might shift our focus accordingly.
In the first few days of April, we managed to generate an impressive six leads. For us, leads are individuals showing a strong interest in getting a quote for a painting job. So far, so good!
To optimize our targeting, we've divided our campaign into three distinct ad sets, each with a daily budget of $10. This totals a manageable $30 daily budget, a cost-effective approach to ensure consistent leads. The three ad sets are designed as follows:
A 25-mile Radius: Targeting potential clients within a 25-mile radius around your location, ensuring that we're engaging people in your local area.

High-Income Cities around Detroit: Focusing on specific cities with higher income levels helps us tap into potential customers with the means to invest in painting services.

Top 25% Income Zip Codes: We're narrowing our targeting even further by honing in on the top 25% income zip codes within the 25-mile radius. This is where we're likely to find the most promising leads.
Ad Content and Engagement
To get the best results, we create ads that highlight specific painting services, such as painting basement ceilings, creating accent walls, and exterior painting. These ads speak directly to your potential clients' needs and desires, increasing engagement and conversion rates.
The Power of Facebook's Instant Forms
We keep things simple for prospects by using Facebook's native Instant Forms. These forms come pre-filled with information like the prospect's name and location, making it incredibly easy for them to take action. We've found that these user-friendly forms significantly improve conversion rates.
Cost-Efficiency and Brand Visibility
We understand the importance of cost-efficiency in your marketing strategy. So far, we've spent approximately $15 per lead, a reasonable cost when compared to platforms like Angie's List, which can charge anywhere from $10 to $85 for leads. Plus, with Facebook ads, you're also boosting your brand's visibility, even if a lead doesn't convert right away.
Conclusion
As we close the curtain on this initial chapter of our series, you've unlocked invaluable insights into crafting a powerful Facebook and Instagram ad campaign for your painting company. But, hold onto your brushes, because there's much more to explore!
In Part 2, releasing next week, we'll unveil the tactical intricacies of this strategy. Prepare for a hands-on guide, expert tricks, and a treasure trove of industry secrets to propel your advertising endeavors to new heights.
This means that regardless of what your business offers, your target audience is likely searching for products or services like yours on search engines like Google.
If you're eager to learn more about how Taurify can take your painting business to the next level, click this link to schedule an advertising review call for a deeper dive into what we can offer.
Watch this on YouTube
---